Powerful DSP for Full Programmatic Control
"Hodoku DSP is a user-friendly RTB bidder that enables transparent and autonomous advertising. It empowers advertisers to run high-performing ad campaigns with compelling custom-rich media creatives and sophisticated targeting options."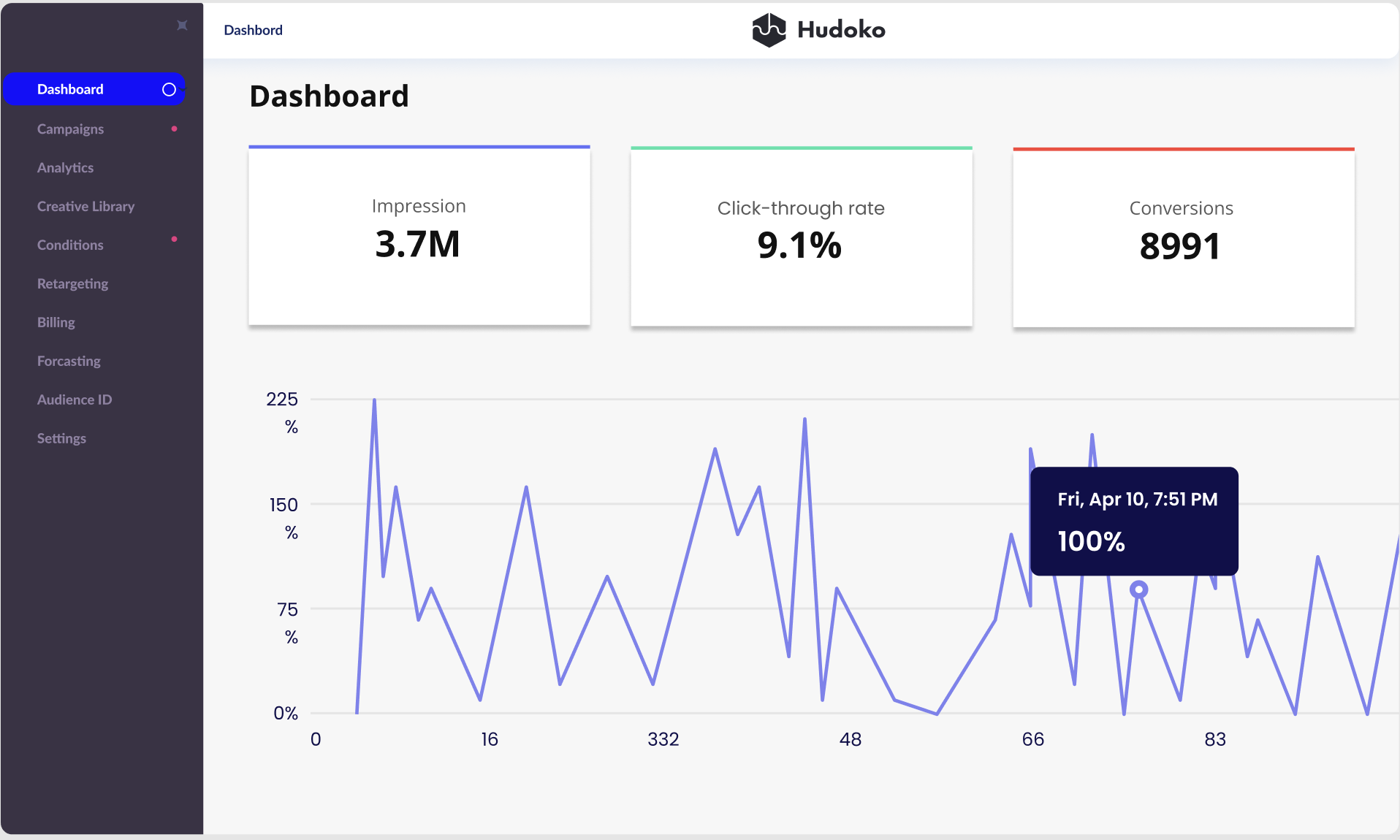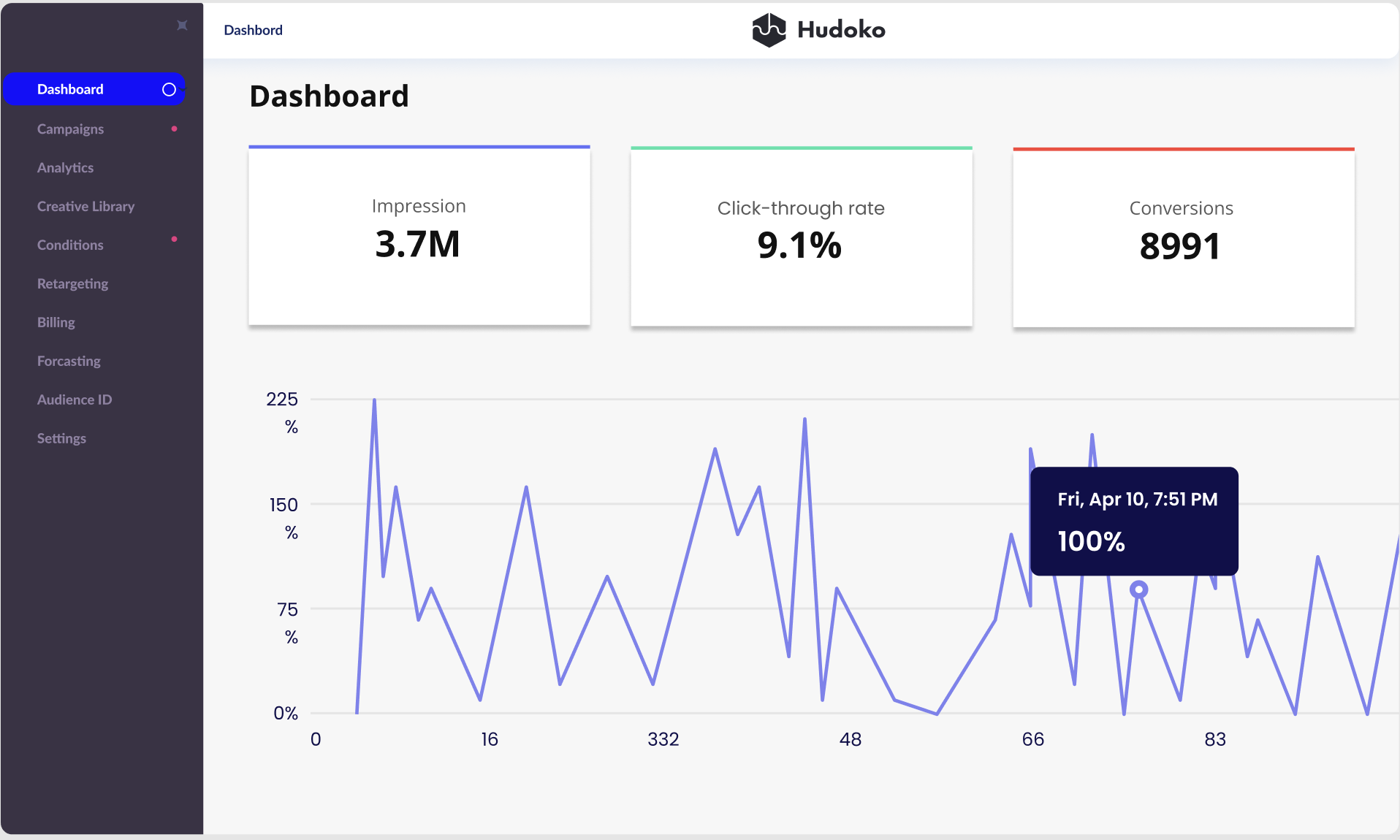 Welcome – The Ultimate Destination for Brand Awareness 
Hodoku is packed with innovative features that are designed to make media buying easier and more enjoyable. Whether it's a unique design, advanced functionality, or high-tech features, Hodoku has it all.
Hodoku is a B2B DSP designed to help you streamline your business operations, reduce costs, and increase efficiency.
Contact us today to learn more about how Hodoku can benefit your business!
Programmatic advertising: Value for all businesses.
Empowering media buying: Hodoku DSP. Simple, data-driven, and cost-effective control for all business models.
Keep your reputation safe with Hodoku or integrated 3rd party platforms
Target 1.5B+ profiled users across 2.500+ different targeting combinations
Engage custom audiences across Display, Mobile, Native, In-Game, CTV & Video
AdOps and Client Services teams provide fast support before, during and after campaigns
Reach a premiun audience across Hodoku's DSP, and DMP functionalities
Custom Rich Media Services
Capture up to 15X more attention and engagement wih our custom rich media service
Create your next ad campaign with us – hodoku dSP at your service
Unleash the power of captivating, vibrant, and immersive advertisements created by our team to engage your audience and elevate the effectiveness of your campaigns.
Our dedicated creative team is here to provide expert guidance on today's hottest ad formats, ensuring your campaigns stay on top of the latest trends.
By conversing in the native language with Hodoku Creative Studio, you guarantee optimal outcomes for your campaign. Engaging in local communication ensures the delivery of the best results tailored to your target audience.
Create Your Next Ad Campaign With Us
A Platform Designed for Growth‍
Experience a diverse range of ad units: banners, videos, rich media interstitials. Customize for mobile, desktop, and in-app campaigns.
Time-Tested Ad Formats Inside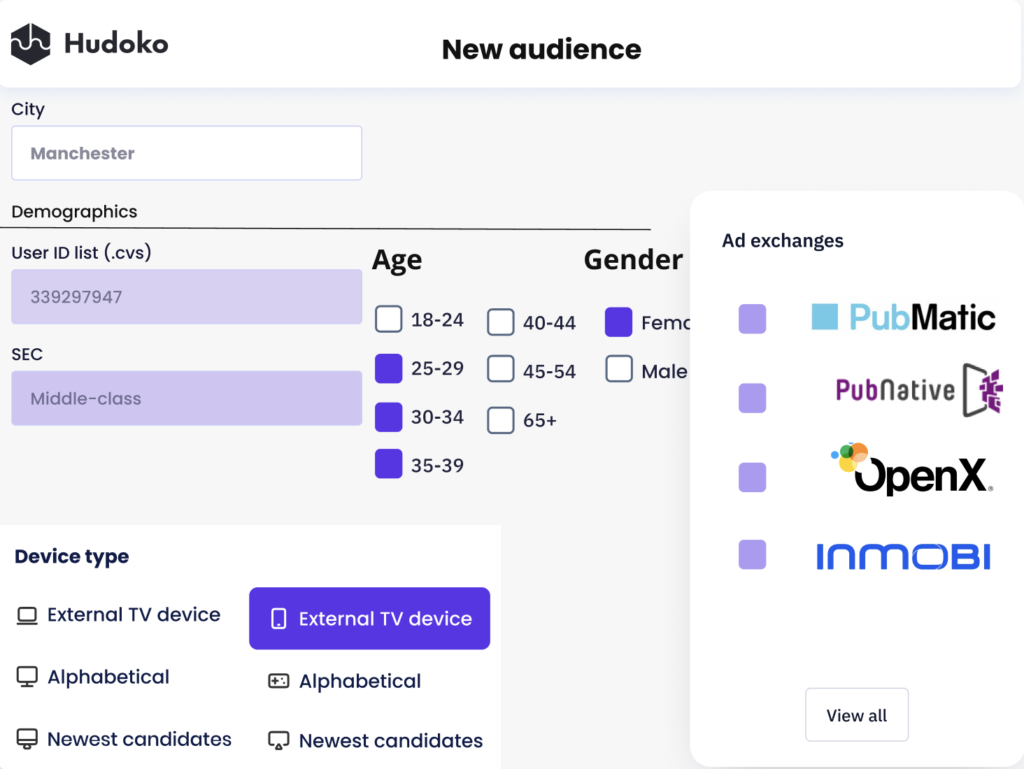 Advanced Targeting & Global Reach
Reach a 96% of the open web across 2.500+ targeting options.
Advertise Smarter with Unique Features on Board
Simplify media buying with Hodoku DSP: data-driven, cost-effective, and adaptable to any business model.
Build in Ui, integrate with 3rd-party analytics tools via API, or invent you own feature to include! Our team is open to custom feature development
Get custom audience data from the supply side and target with any parameter you need. Get custom 1s-party from our Data management platform to maximise your campaign
We constantly check with the new industry regulations and updates accordingly GDPR and the CCPA – we've already got you covered.
DSP + Ad Server as a Bundle
Get a full-stack programmatic solution – use Hodoku ad server as at your service, reach more relevant customers in more accurate way like any before
Get a Deep Tour of Hodukudsp
Learn why leading agencies and brands choose Hodoku to help plan, execute, and optimize their ad campaigns.
Full-Stack AdTech Platform (DSP, DMP)
Dedicated Creative Services Team
Full insight into log-level data.
Reach and Target 95% of the Open Web